Ingraham High School


Class of 1971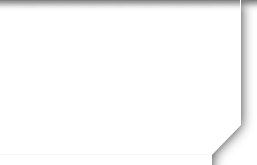 Archived Home Page Info
12-7-2022:
1) Happy Holidays! Good news!
Nancy Dunbar, our photographer, brought over her laptop. She ran into the same issues that I did with uploading the Whitman Jr High photos. She resized, fussed, we lit some candles, said some prayers and the photos finally uplaoded. Yeah! Thank you for your patience.
2) We have a few extra lanyards if anyone would like an extra.
3) We consider tagging complete. If we missed someone, please alert us at Ingraham1971@hotmail.com.
4) We have classmates interested in restarting the lunches. Is there someone interested in owning the co-ordination?
Thanks!
8-27-2022:
The big day is here!

https://music.youtube.com/watch?v=BoXu6QmxpJE&feature=share
8-23-2022:
We have removed the ticket purchase function from the website. All tickets for the Reunion have been sold! See you on Saturday!
8-20-2022:
All tickets for the Reunion have been sold.
It is going to be a great event!
A FAQ letting you know what to expect has been sent to all ticket holders via email. If you did not receive it, please contact Ingraham1971@hotmail.com.
Thanks for your participation!

8-8-2022:
Frank Inslee has organized a golf tournament for Friday, August 26th. To participate:
Call Joe Korn at the Nile
Proshop@nileshriners.org
425-776-5154X512
$29 or $45 with cart
Schedule on or after August 19th with Joe
Tournament starts at 10AM or after
Contact Frank at 360-223-0749 for additional information
8-11-2022:
All tickets for the Reunion have been sold.
It is going to be a great event!
A FAQ letting you know what to expect will be going out to all ticket holders next week.
Thanks for your participation!
7-27-2022:
The beat goes on, the beat goes on
Drums keep pounding a rhythm to the brain
La de da de de, la de da de da
Charleston was once the rage, uh huh
History has turned the page, uh huh
The miniskirt's the current thing, uh huh
Teenybopper is our newborn king, uh huh
We had some really fancy-ass, fun words to send out to you this week.
There were three classmates we discovered over the last week that passed away.
Our high school experience and your earlier school experience, these people are your tribe, it is a part of who we all are today. You may have experienced crap and cliques in school, at the 50th, it is gone.
Come and celebrate your aliveness with the people you grew up with ...will you have another opportunity to get together and remember with them again?
The beat goes on and on and on...
We have heard that a couple of classmates may need a few more days ... we need to turn in our catering count. Please purchase your tickets no later than August 9th.
To purchase your tickets:
Via credit card on the class website - www.ingraham1971.com
First tab on the left on the website "50th Reunion - Purchase Tickets"
You can send a check to Anne Proffitt, payable to "Ingraham Class of 1971". Mail to 1900 Shore Avenue, Freeland, WA 98249
(We have tried to deselect everyone who is attending or RSVP'd "NO"so that you don't receive these communications. It is a manual process. If we accidentally included you, our apologies.)
Your Reunion Core Team:
Brenda Brown
Sue Bushnell Lidston
Dan Hanson
Anne Hoffman Proffitt
Randy Hughes
Contact Us:
www.ingraham1971.com
Ingraham1971@hotmail.com
Classmates no longer with us:
Class of 1971

Class of 1972
7-20-2022:
Joint Committees:
Co-Chairs – Anne Hoffman Proffitt and Terry Van Nostrand
Covid Commissioner – '71 – Dan Hanson
Communication and Marketing – '71 Randy Hughes and '72 James Hayden
Banking – '71 Brenda Brown (Anne Back-up) and '72 Terry Van Nostrand
Banquet – '71 Sue Bushnell Lidston/Brenda Brown and '72 Laurie McGuire
Greeter – '71 Sue Bushnell Lidston/Brenda Brown (Anne Hoffman Proffitt will supply nametags) and '72 Betsy Kruse (John Olsen will supply nametags)
Hotels – '71 Dan Hanson and '72 Terry Van Nostrand
Photos – '71 Susan Bass Chesterfield/'71 Debbie Dickhaut-Moline/'71 Anne Proffitt
Memorabilia – '71 Sue Bushnell Lidston
Cheerleaders – '72 James Hayden
Web – '71 Anne Proffitt and '72 Mike Pringle
Lanyard – '71 Anne Proffitt
7-17-2022:
List of 1971 reunion attendees updated
List of 1972 reunion attendees added in new Tab on left
New Pandemic Tab added
New "Reunion Attire" Tab added
____________________________________________________________________
6-3-2022:
Hello Rams!
We need help in four areas:
We need help finding classmates on the Lost List.
We need people for the greeter table on August 27th.
We need people for specific short-term committees. It will be fun!
Thank you!
Please reach out to Anne at either Ingraham1971@hotmail.com or 206-849-2777.
7-16-2022:
Purchase Your Tickets By August 1st
46 days to go before our Reunion ....BUT ONLY 15 DAYS UNTIL AUGUST 1ST ....and registration is closing soon....
NO HARM NO FOUL....but, we're in the fourth quarter (or third period?) and YOUR 50th Reunion game clock is winding down. Get out of the PENALTY BOX!!
Get your 50th Reunion tickets NOW ....it's not too late. Only 15 DAYS until August 1st and 46 days until the reunion.
BTW:
-69 of of our '71 classmates, and 86 of our '72 classmates, are out of the Penalty Box.
-Check the website to see who else is attending.
-Reunion attire? Wear what makes you *happy*.
-The Kraken facilty is a NON-CASH facility.
-Parking is free.
Get Kraken ... REGISTRATION IS CLOSING SOON ... SIGN UP TODAY
Purchase your tickets:
via credit card on the class website: www.ingraham1971.com
first tab on the left on the website "50th Reunion"
you can send a check to Anne Proffitt, payable to 'Ingraham Class of 1971". Mail to 1900 Shore Ave, Freeland, WA, 98249
(We have tried to deselect everyone who is attending or RSVP "No" so that you don't receive these communications. It is a very manual process. If we accidentally included you, our apologies.)
Your Reunion Core Team
Brenda Brown
Sue Bushnell Lidston
Dan Hanson
Anne Hoffman Proffitt
Randy Hughes
Contact us:
www.ingraham1971.com
206-849-2777
Ingraham1971@hotmail.com
6-11-2022:
Celebration of our lives - Ingraham 50-year High School Reunion
How Seattle and the World changed:
The town where we grew up changed from a Boeing, fishing, and logging town to a world class city.
Since high school Seattle has become a true urban city—our city has changed music, transportation, medical/life science, the way we communicate and the way we transact. Seattle has changed the world. Yay-Seattle!
We grew up in an amazing place and it was a unique time at Ingraham.
What else has changed:
We interact differently:
Computers
Mobile phones - who has a rotary dial, landline phone?
Hey, where are all the station wagons?
Glad I held on to my record albums.
And my answering and fax machines-where are they?
Will someone write a letter? Texting?
Where is the milkman?
Selfies.
Life expectancy is almost ten years more than when we graduated from high school.
What will change in the next ten years?
More …..
Flying Cars
3D Printing
Virtual Reality
Artificial reality
Robots doing work for us
Genomics extending our life spans
What will not change; 30+% of classmates here today will not be at the 60th High School class reunion
Why wait - let's celebrate?!
Quotes from NY Times, Sixtyandme.com, atlanticcouncil.org, BestLife
Purchase your ticket now. First tab on the left above. "50th Reunion"
6-3-2022:
50… (it's a BIG number)

"The biggest regret of people not attending the 50th high school reunion…is not making it to the reunion:
https://sixtyandme.com/dont-want-to-attend-your-50th-high-school-reunion-5-reasons-to-go/

Great to see more classmates signing up for our opportunity to reconnect.
-The Stones' song "Time is on my side" ……. did apply a while ago
Can you remember when not so long ago?
A cassette recorder was $29.50
Honor Society
Datsun 1200 sports coupe - $1,866.50
Clockwork Orange
Rod Stewart & "Maggie Mae"
PEP Club
Mary Tyler Moore Show
Stones "Brown Sugar"
The Partridge Family
Senior activities
Tony Orlando & Dawn "Knock 50 Times"
*We would like to call out the TOP 50 (plus one

) '71 classmates currently signed up to attend our 50th:
John Axelson
Susan (Bass) and Bruce Chesterfield
Ron Bird
Barbara (Bowman) and Denny Bock
Randy Brockway
Brenda Brown
Charlie and Peggy Busteed
Craig and Rosalie Daly
Steve Day
Doug Elwell and Kristen Vittone-Elwell
Jo Ann (Ernst) Eaton
Barb (Franck) and Carl Grimes
Cindy Gyger, Carol Gyger, Bruce Brown
Steve and Jaci Hancock
Dan Hanson and Barb (Jones) Hanson
Ron Herzog
Anne (Hoffman) Proffitt
Ivar Husa
Brad Johnson
Rick Johnson
Arnie Kvarnberg
Gary Larsen
Molly (May) and Craig Carroll
Diana (McPhee) and Jim Wanichek
Kristi (Merrill) Anderton
Rodger Morris
Siri Nelson
Dawn Petrich
Don Samuelsen
Dave Saporta
Wayne Slusher
Eric Solem
Darlene Syvertsen
Steve Thompson
Byron Trafton
Rory Tuttle
John Wilson and Lee Keller
Rob Youngs
-Don't regret your opportunity to reconnect
Purchase your ticket now. First tab on the left above. "50th Reunion"
5-16-2022: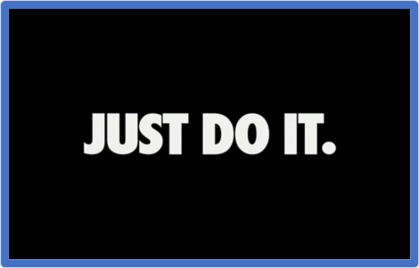 It's been 50 years or so gone by (18,250 days) but only 119 days left to reconnect with your classmates. If you have decided to go to this event, why not just go and sign up so we can have a handle on how many are coming? Please get signed up…JUST DO IT!
*Anyone who buys a ticket prior to June 1st will be entered in a raffle drawing of some "too cool for school" swag. Time is running out for this way swell bonus opportunity.
Reconnect with your classmates and reminisce about:
Fun times at Blue Ridge Beach
Gary Larsen's flag pants at the Senior Sneak
Golden Gardens drag races
Top movies – Shaft & Dirty Harry
Top musicians – ABBA & Mungo Jerry
Art's, Gov Mart, White Front….Dick Balsh
All you can eat @Pizza Haven on Wednesdays
What was your draft #?
Senior Hall
Lots of effort goes into putting a once in 50 years event like this on. Please make an effort to commit by signing up for tickets on your class website ASAP.
Thanking you in advance,
Your reunion TEAM
________________________________________________________________________________
4-27-2022:
We're looking for a photographer to capture special classmate moments at the 50th Reunion. Interested? We would be happy to comp your ticket. Please reach out to Anne at 206-849-2777. Thanks!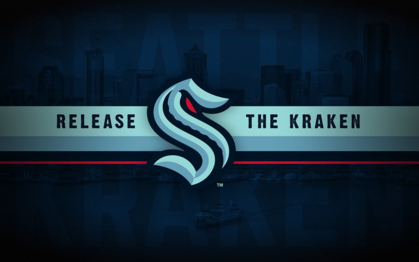 "Do you remember when…..not so long ago…. we were hanging out at Herfy's or Carkeek Park or Dick's or Blue Ridge Beach or Farrell's or Golden Gardens or the Goat Farm?
"We're not as good as we once were –
But we're as good once as we ever were"
Ingraham High School Classes of 1971 & 1972 Invite you To Be PRESENT @ our combined 50th Reunion:
WHEN: Saturday August 27, 2022 5-10PM
WHERE: Seattle Kraken Facilities - Northgate Mall
10601 5th Ave NE, Seattle, WA
32 Bar & Grill - Kraken Community Iceplex
COST: $95.00 per person - Buffet dinner included/No Host Bar
DIRECTIONS: Getting Here - Kraken Community Iceplex
We are excited to finally have this BIG event nailed down. Now, we need you to ALL please go to your specific class website and sign up/register for this special function. We want to see as many classmates at this event as an Ingy PEP assembly……
CLASS WEBSITES:
This website for the Class of 1971
Ingraham High School Class Of 1972, Seattle, WA (Ingraham1972.com)
HOTELS:
Many Hotel options are documented for you. Please see link on the left.
FAR OUT FACTS FROM '71 & '72
-Inflation was 4.3%
-New Dodge Charger = $3,579
-Gallon of gas = 40 cents
-Top Movies - Fidler on the Roof & Shaft
-Top Tunes were "Brown Sugar" & "First time I Ever Saw Your Face"
-The Space Shuttle program begins
Stay tuned,
Your 50th Reunion TEAM
___________________________________________________________________________________
4-18-2022: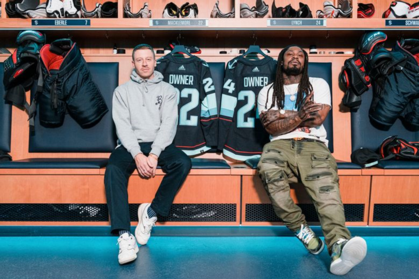 Former Seahawks running back Marshawn Lynch and Grammy-winning Seattle rapper Macklemore have joined the Kraken and Climate Pledge Arena as minority investors.
The team did not disclose the amount of the investments, though minority stakeholder shares typically have been for $5 million. Those stakes also include ownership shares in arena revenues.
"I've been a part of a lot of things, but this is something I never would have imagined — as a young hyena I always dreamed of playing on a professional team but owning one is something special," Lynch said in a team statement. "As I look back on some of my accomplishments — I retired before I was 30 and now being an owner of a professional club at the age of 35 — I'm gonna continue to count my blessings … being a part of the Seattle Kraken is something big for me it gives me another chance to get a ring after helping bring the first NFL one to the city."
Macklemore said in the same statement: "I have so much love for our city. The Seattle teams that we root for bring our community together and unify the people. In many ways, our franchises defined my childhood to the present. We rep our teams like no other city.
"To witness the energy around the Kraken in our inaugural season blew me away. Selling out an entire first year in a brand-new arena already set the tone of the legacy that is being created. I'm just grateful to be a part of history. Grateful to usher in a new generation of sports fan and memories that will be made. I was a kid sneaking into the nosebleeds who made it to the owners' suite. … and we just getting started."
The duo joins an ownership group led by managing partner David Bonderman and his daughter, Samantha Holloway, who is chair of the team's executive committee.
Lynch will participate in the team's "Hockey is for Everyone" campaign and help plan events focused on young people and community activism. Macklemore will work to produce music events that serve the community and engage with fans. He'll also partner with the team for an annual Bogey Boys and Seattle Kraken Golf tournament.
Bogey Boys is a golf and lifestyle clothing brand launched by the Seattle rapper last year.
Geoff Baker: 206-464-8286 or gbaker@seattletimes.com; on Twitter: @GeoffBakerTimes. Geoff Baker covers hockey and is a sports enterprise and investigative reporter for The Seattle Times.
____________________________________________________________________________________
We have a new, private Facebook Ingraham 1971 page. Go to the Facebook page and request to be added; we will approve the request. Anneh_MS@msn.com, Ingraham1971@hotmail.com or text 206-849-2777
1) 3-29-2022
First: We have added hotel information for out of town classmates. Please see link top left.
Second: We have ticket price information coming soon!
2) 2-26-2024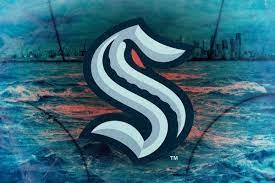 We have survey results and exciting news for you.
First: Thanks to everyone who participated in the survey. Again, we heard consistent feedback that classmates remained concerned about the pandemic and would prefer to push the reunion date out again until we can meet without masks so that we can really see who we are talking to and without social distancing so that we can hug. In addition, we heard new concerns and suggestions regarding the McMenamins venue.
Second: We have a new 50th reunion date. August 27, 2022. Based on what we are seeing occurring across the nation in regard to the pandemic, (never say never but ….), we think this will be the final date change.
Third: We have been approached by the Class of 1972 to combine reunions. We have had rigorous discussions among and between both teams, concluding that this is a great opportunity for both classes. Many of us have friends, as well as spouses, in both classes.
Fourth: As part of that decision, we have moved away from our McMenamins venue and will be holding our event with the '72s at the brand new Kraken restaurant, #32, at Northgate. Both classes have spent time at the restaurant and Kraken practice facility, sampled the food and watched the Kraken practice. Everyone – both of our Ingraham reunion teams as well as #32 management - is excited that we will be the first to hold a class reunion there – especially since we're Ingraham and these are our old stomping grounds. Arranging nearby hotel options is underway.
More to follow soon as we firm up the details! Stay tuned!
Go RAMS!
Your Reunion Core Team,
Brenda Brown
Sue Bushnell Lidston
Dan Hanson
Anne Hoffman Proffitt
Randy Hughes
Contact us:
206-849-2777
3) 9-20-2021
The "Lost List" has been updated as of 8-29-2021. Please look at the list under "We're Out of Touch" - link is located on the left navigation pane.