Ingraham High School


Class of 1971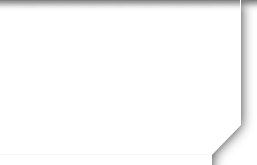 Archived Home Page Info
4-27-2022:
We're looking for a photographer to capture special classmate moments at the 50th Reunion. Interested? We would be happy to comp your ticket. Please reach out to Anne at 206-849-2777. Thanks!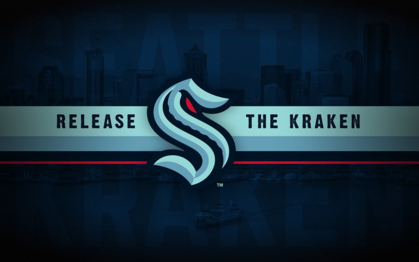 "Do you remember when…..not so long ago…. we were hanging out at Herfy's or Carkeek Park or Dick's or Blue Ridge Beach or Farrell's or Golden Gardens or the Goat Farm?
"We're not as good as we once were –
But we're as good once as we ever were"
Ingraham High School Classes of 1971 & 1972 Invite you To Be PRESENT @ our combined 50th Reunion:
WHEN: Saturday August 27, 2022 5-10PM
WHERE: Seattle Kraken Facilities - Northgate Mall
10601 5th Ave NE, Seattle, WA
32 Bar & Grill - Kraken Community Iceplex
COST: $95.00 per person - Buffet dinner included/No Host Bar
DIRECTIONS: Getting Here - Kraken Community Iceplex
We are excited to finally have this BIG event nailed down. Now, we need you to ALL please go to your specific class website and sign up/register for this special function. We want to see as many classmates at this event as an Ingy PEP assembly……
CLASS WEBSITES:
This website for the Class of 1971
Ingraham High School Class Of 1972, Seattle, WA (Ingraham1972.com)
HOTELS:
Many Hotel options are documented for you. Please see link on the left.
FAR OUT FACTS FROM '71 & '72
-Inflation was 4.3%
-New Dodge Charger = $3,579
-Gallon of gas = 40 cents
-Top Movies - Fidler on the Roof & Shaft
-Top Tunes were "Brown Sugar" & "First time I Ever Saw Your Face"
-The Space Shuttle program begins
Stay tuned,
Your 50th Reunion TEAM
___________________________________________________________________________________
4-18-2022: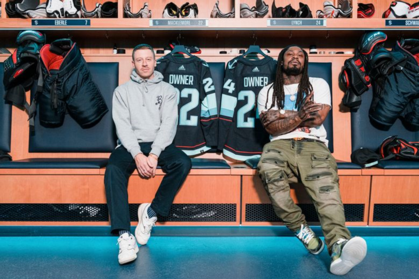 Former Seahawks running back Marshawn Lynch and Grammy-winning Seattle rapper Macklemore have joined the Kraken and Climate Pledge Arena as minority investors.
The team did not disclose the amount of the investments, though minority stakeholder shares typically have been for $5 million. Those stakes also include ownership shares in arena revenues.
"I've been a part of a lot of things, but this is something I never would have imagined — as a young hyena I always dreamed of playing on a professional team but owning one is something special," Lynch said in a team statement. "As I look back on some of my accomplishments — I retired before I was 30 and now being an owner of a professional club at the age of 35 — I'm gonna continue to count my blessings … being a part of the Seattle Kraken is something big for me it gives me another chance to get a ring after helping bring the first NFL one to the city."
Macklemore said in the same statement: "I have so much love for our city. The Seattle teams that we root for bring our community together and unify the people. In many ways, our franchises defined my childhood to the present. We rep our teams like no other city.
"To witness the energy around the Kraken in our inaugural season blew me away. Selling out an entire first year in a brand-new arena already set the tone of the legacy that is being created. I'm just grateful to be a part of history. Grateful to usher in a new generation of sports fan and memories that will be made. I was a kid sneaking into the nosebleeds who made it to the owners' suite. … and we just getting started."
The duo joins an ownership group led by managing partner David Bonderman and his daughter, Samantha Holloway, who is chair of the team's executive committee.
Lynch will participate in the team's "Hockey is for Everyone" campaign and help plan events focused on young people and community activism. Macklemore will work to produce music events that serve the community and engage with fans. He'll also partner with the team for an annual Bogey Boys and Seattle Kraken Golf tournament.
Bogey Boys is a golf and lifestyle clothing brand launched by the Seattle rapper last year.
Geoff Baker: 206-464-8286 or gbaker@seattletimes.com; on Twitter: @GeoffBakerTimes. Geoff Baker covers hockey and is a sports enterprise and investigative reporter for The Seattle Times.
____________________________________________________________________________________
We have a new, private Facebook Ingraham 1971 page. Go to the Facebook page and request to be added; we will approve the request. Anneh_MS@msn.com, Ingraham1971@hotmail.com or text 206-849-2777
1) 3-29-2022
First: We have added hotel information for out of town classmates. Please see link top left.
Second: We have ticket price information coming soon!
2) 2-26-2024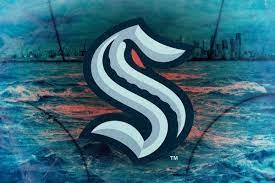 We have survey results and exciting news for you.
First: Thanks to everyone who participated in the survey. Again, we heard consistent feedback that classmates remained concerned about the pandemic and would prefer to push the reunion date out again until we can meet without masks so that we can really see who we are talking to and without social distancing so that we can hug. In addition, we heard new concerns and suggestions regarding the McMenamins venue.
Second: We have a new 50th reunion date. August 27, 2022. Based on what we are seeing occurring across the nation in regard to the pandemic, (never say never but ….), we think this will be the final date change.
Third: We have been approached by the Class of 1972 to combine reunions. We have had rigorous discussions among and between both teams, concluding that this is a great opportunity for both classes. Many of us have friends, as well as spouses, in both classes.
Fourth: As part of that decision, we have moved away from our McMenamins venue and will be holding our event with the '72s at the brand new Kraken restaurant, #32, at Northgate. Both classes have spent time at the restaurant and Kraken practice facility, sampled the food and watched the Kraken practice. Everyone – both of our Ingraham reunion teams as well as #32 management - is excited that we will be the first to hold a class reunion there – especially since we're Ingraham and these are our old stomping grounds. Arranging nearby hotel options is underway.
More to follow soon as we firm up the details! Stay tuned!
Go RAMS!
Your Reunion Core Team,
Brenda Brown
Sue Bushnell Lidston
Dan Hanson
Anne Hoffman Proffitt
Randy Hughes
Contact us:
206-849-2777
3) 9-20-2021
The "Lost List" has been updated as of 8-29-2021. Please look at the list under "We're Out of Touch" - link is located on the left navigation pane.