Ingraham High School


Class of 1971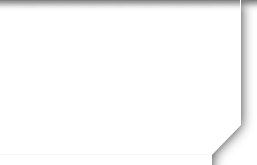 In Memory
Bryan Johnson VIEW PROFILE
Bryan Edward Johnson
Bryan Edward Johnson passed away suddenly on February 14th 2013; he was 59. Born and raised in Seattle, Washington, Bryan attended Ingraham High School, and went on to Shoreline Community College. In 1976 Bryan and Kathleen were married and in 1977 made Edmonds their home. Even as a boy, Bryan was curious about how things worked and was a sponge for information about things that interested him. Bryan's enthusiasm attracted mentors throughout his life, starting with his mother and father who owned and operated Ballard Record Store where Bryan often helped out. As a boy he spent part of his summers working on his aunt and uncle's farm. In Boy Scouts he learned about the outdoors and being self-sufficient. After high school, Bryan learned about engineering from his former troop leader while working at a company that engineered and manufactured reverse osmosis machines for water purification and kidney dialysis. Working his way up in the company, Bryan eventually took over the sales management for the company. Next he worked for a small software development company where he gained a great deal of experience and expertise in sales and marketing. In 2000, he formed his own company, Tango Marketing, which he grew into a successful business that he operated until his death.
Bryan loved to work, but he also also loved to play and had a series of passionate interests throughout his life. In the 70s it was photography, skateboarding, chopped motorcycles, converting a van to a camper, buying a house, camping, and fishing. In high school, Bryan was a teacher's assistant for the Photography class; this is where he met his future wife, Kathleen, in the last semester of their senior year. In the 80s, Bryan's interest turned to food and wine; he liked to recreate dishes he read about in books, magazines, or saw on TV for family and friends. Other 80s interests included travel, golf, opera, reading, and fixing up the house and yard. In the 90s, Bryan passion turned to woodworking. Self taught, he created several pieces of furniture. With his nephew Ben, he created cabinetry for his wife's art studio. In recent months, Bryan had begun learning blacksmithing with a blacksmith artist in Edmonds. Bryan had a life-long love of music and was a devoted supporter of KEXP– beginning when it was a small campus radio station, KCMU. Bryan also was extremely loyal to Starbucks Coffee; neither snow, nor rain, nor heat, nor gloom of night would stay him from his daily coffee run to the local Starbucks.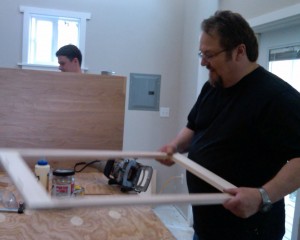 In addition to being an enthusiastic learner, Bryan loved to share his knowledge and expertise with others and was known to offer his mentorship to family, friends, and colleagues, and acquaintances. All who knew him will miss his friendly humor and generous nature.
Bryan is survived by his loving wife and companion of 42 years, Kathleen A. Johnson; his mother Wilma Johnson; his brother Kevin Johnson; stepmother- in- law, Alice Barker; brother–in-law Andrew Barker and his wife Christina; sister-in-law and her husband, Suzanne and Jim Henderson; nephew Joshua Henderson and his fiancé Shirrae; nephew Benjamin Henderson; niece Sarah and her fiancé Billy; Brother-in-law Charles Barker Jr. and his wife Paula; nieces Jane and Alice and nephews Michael and Logan; Cousin-in-laws Roland barker and Paul Barker; sister-in-law and her husband, Lynn and Dennis Reilly; niece Emily and her husband Shane Stauffer; niece Elena Barker; and great nephew and nieces, Coby, Holly, Janey, and Joey ; and his many friends and business colleagues.
A celebration of life gathering will take place this summer for friends and family. Any memorial contributions are requested to be directed to: UW Medicine Regional Heart Center Research Fund.
Click here to see Bryan's last Profile entry.