Ingraham High School


Class of 1971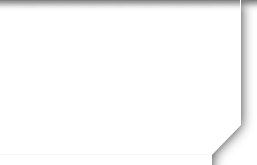 In Memory
Steven Shea
STEVEN SHEA OBITUARY
January 20, 1953 - August 6, 2022
Steven Brian Shea was born on January 20, 1953 in Seattle, Washington and passed on August 6, 2022 surrounded with love, after a valiant battle against MDS (Myelodysplastic Syndrome). His parents were Virginia H Shea (Hoffman) and Patrick H Shea. He is survived by his loving partner of 8 years Dordis Hurlburt, his siblings Kathy Fellstrom, Mike Shea and Janice Buehrer, as well as his children Loren Shea and Lenni Shea. He was a wonderful grandfather to Jules Shea Nielsen, his only grandchild.
Steve attended the University of Washington (Go Huskies!) completing his bachelor's degree in political science. He attended the international student center in London, England in 1973 for one of his undergraduate years. Steve also interned at the Washington State Senate in 1975. He went on to graduate with his juris doctorate from the University of Puget Sound in 1979. He had a long and illustrious career in family law in Yakima and Everett, Washington until his retirement in 2019.
Steve could often be found tending to his garden, reading a book, at a University of Washington football game and traveling. He enjoyed many trips with his partner Dordis and family members to New Orleans, Hawaii, many other US destinations, and Europe. He had hoped to return to the United Kingdom and explore Ireland, where his ancestors lived.
Steve will be lovingly remembered as an involved community member with many years of service in the Rotary Club of South Everett/Mukilteo. He served as club president from 2011 to 2012. Steve was a fixture at the annual Turkey Basket delivery event and the Christmas Kmart kids' event.
A memorial will be held on October 23, 2022 from 1-4 pm at Shawn O'Donnell's Irish Pub and Grill in Everett, Washington (122 128th Street SE).
In lieu of flowers please consider donating blood and platelets through Bloodworks Northwest bloodworksnw.org), or a monetary donation to the Rotary Club of South Everett/Mukilteo Foundation, or the Fred Hutchinson Cancer Center (seattlecca.org)
https://www.legacy.com/us/obituaries/heraldnet/name/steven-shea-obituary?id=36815008